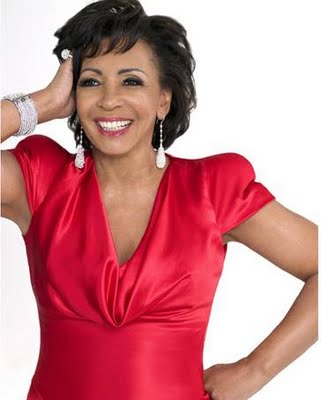 Shirley Bassey
Shirley Bassey was born in Tiger Bay, Cardiff, Wales, and raised in the nearby town of Splott. Her mother was from Yorkshire, and her father was a Nigerian seaman who left the family when she was less than two. She later helped to support her family by working in an Enamelware factory. She made her professional debut at 16 appearing in a touring revue "Memories of Al Jolson". Her first major hit was "The Banana Boat Song," and she later sang "Goldfinger" in the James Bond movie. Her younger daughter died of drowning in 1985. She currently lives in Monte Carlo.
Shirley was awarded Dame Commander of the Order of the British Empire in the 2000 Queen's Millennium Honors List for her services to entertainment. She returned to the UK top forty with the 'Propellerheads' on the hit single "History Repeating" in 1997 after an absence from the UK singles chart for 24 years. She recorded the single "There's No Place Like London" written by Lynsey De Paul and Gerard Kenny.
She sang Perry Como's song "And I Love You Still" at the weddings of Joan Collins and Percy Gibson. She was awarded the C.B.E. (Commander of the Order of the British Empire) in the 1993 Queen's Honours List for her services to entertainment.
Her first husband, Kenneth Hume, was openly homosexual and denied fathering any of her children born during their marriage. Her son, Mark, is her niece's biological son. She and her second husband adopted him in 1971. She also has two daughters with fathers she refuses to name. Daughter Samantha was born in 1963. She drowned in 1985, after falling into the River Avon from The Clifton suspension bridge in Bristol. Bassey has always maintained that her daughter did not commit suicide. Her daughter Sharon has four sons.
She sang the theme songs for three of the James Bond movies -- more than any other performer. Diamonds Are Forever (1971), Moonraker (1979) and Goldfinger reached the #8 position on the Billboard Top 40 chart in February of 1965. Winner, in 1977, of BRIT award for Best British Female Solo Artist of the previous 25 years (1977 awards commemorated the Silver Jubilee of Queen Elizabeth).
She and Tom Jones are the only two Welsh artists (as of 2007) to have sung title songs from the James Bond series of movies. At a charity auction at Christies in 2003. "Dame Shirley Bassey: 50 Years of Glittering Gowns" raised £250,000 (US$500,000) for the Dame Shirley Bassey Scholarship at the Royal Welsh College of Music and Drama, and the Noah's Ark Appeal. Swarovski purchased a number of significant lots to display them at Crystal Worlds Museum in Austria.
http://shirleybassey.wordpress.com