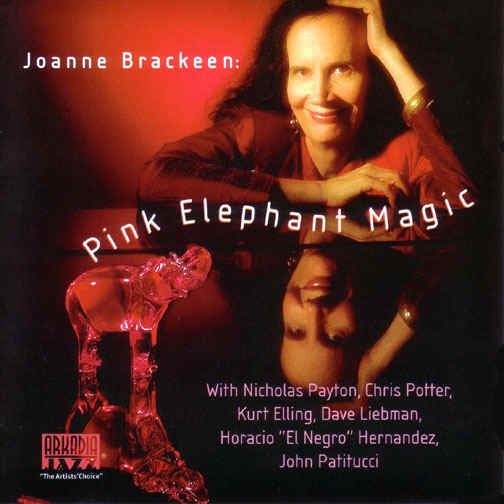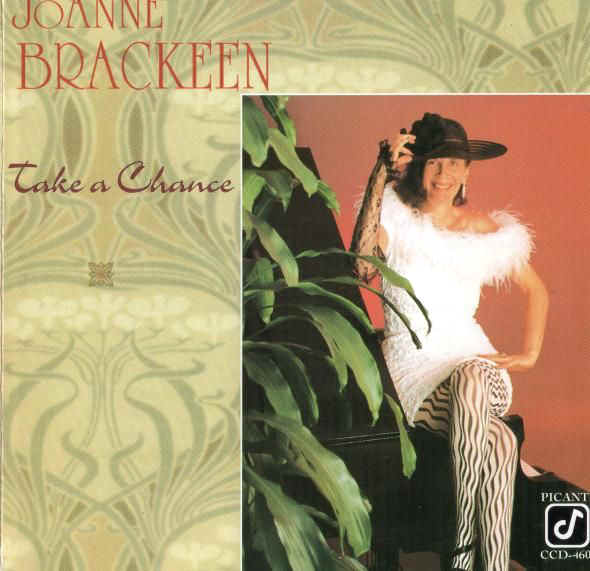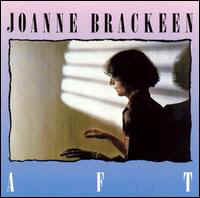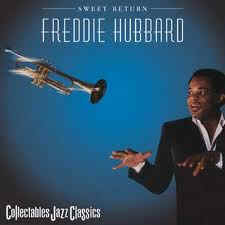 In 1983, JoAnne Brackeen recorded with Freddie Hubbard and the Kool Jazz All-Stars on Atlantic Records, in Manhattan. My song "Sweet Return" became the title tune. I must say that JoAnne's scoring of my tune was just phenomenal. She is by far one of the most amazing Jazzwomen I've ever encountered. ~ JOAN CARTWRIGHT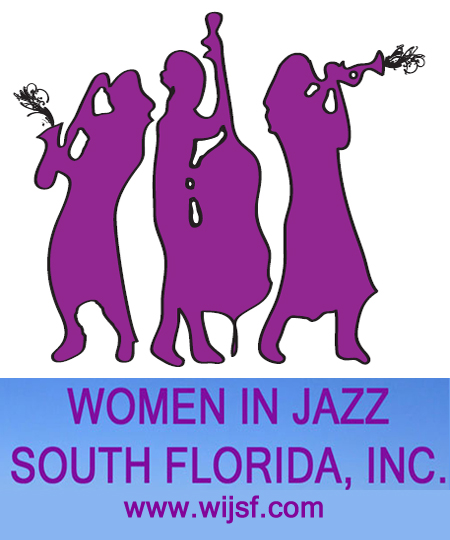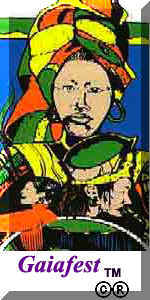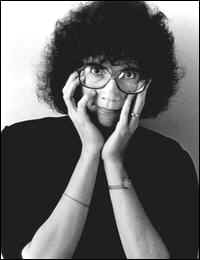 JoAnne Brackeen was born on July 26, 1938, in Ventura, California. This jazz giant came from humble beginnings, in a jazz-less town of 17,000. She began to learn jazz, at age eleven, by transcribing entire piano solos from recordings. By the age of twelve, she was busy performing. After moving to the Los Angeles area, and still in her teens, Brackeen had already met and played with Scott LaFaro, Charlie Haden, Don Cherry, Billy Higgins, Charles Lloyd, Bobby Hutcherson, Dexter Gordon, and Art Farmer.
JoAnne was awarded a scholarship to study at the Los Angeles Conservatory of Music. But her student days were brief, for she ultimately decided to pursue jazz on her own. After having a family (she is the mother of four children), Brackeen moved to New York in 1965 to advance her career. There she met and played with such well-known musicians as Paul Chambers, Sonny Stitt, Woody Shaw, Lee Konitz and George Benson. She has gone on to perform and/or record with many more greats over the years, including Pharoah Sanders, Dave Liebman, Freddie Hubbard and Dave Holland.
Throughout her career, JoAnne has operated at full capacity in a male- dominated field, breaking through the glass ceiling and becoming an icon for women in jazz. After gaining distinction as the first and only female member of Art Blakey's Jazz Messengers (1969-1972), Brackeen went on to perform extensively with Joe Henderson (1972-1975) and Stan Getz (1975-1977). Getz described her as "one of the most original and creative composers in my band." These high-profile tenures enabled JoAnne to reach audiences throughout the world. The outstanding musicality of her performances made her a focal point of attention for producers, festivals, clubs, and record companies alike.
Sure enough, JoAnne began receiving constant offers. A little saddened, she left her three hero bandleaders and focused on forming her own groups. She has prioritized her own musical voice ever since, documenting her extraordinary talents on over two dozen albums as a leader (and over 30 as a side person). Almost all of her leader outings have received four- and five-star reviews from critics across the globe.
JoAnne continues to tour worldwide and has given concerts at nearly every major concert hall, including Carnegie Hall, the Kennedy Center, Town Hall, Avery Fisher Hall, the Smithsonian Institution, and Seattle's Experience Music Project. She has also performed at every major European jazz festival, including Istanbul, Montreux, Molde, North Sea, Umbria, Vienna, and Pori.

A consistent innovator and prolific writer, JoAnne has created a library of more than three hundred original works. Like Picasso, she has gravitated toward a panoply of hues and creative approaches over the course of her career - from bop to Latin to avant-garde abstraction and beyond. Her music is boldly provocative and alluring to band members and fans alike, who never seem to be able to get enough of her musical magic! Greg Osby, Javon Jackson, Donald Harrison, Terence Blanchard, Branford Marsalis, Al Foster and Billy Hart are just a few of the illustrious musicians who have shared the thrill of playing JoAnne's compositions.
JoAnne now records regularly for the Arkadia label. Her new quartet outing, Friday: Live at the Jazz Standard, features her working group with Ravi Coltrane on tenor sax, Ira Coleman on bass, and Horacio "El Negro" Hernandez on drums. This new, exciting release comes on the heels of the Grammy®-nominated Pink Elephant Magic (1999) and the solo piano tour de force Popsicle Illusion (2000).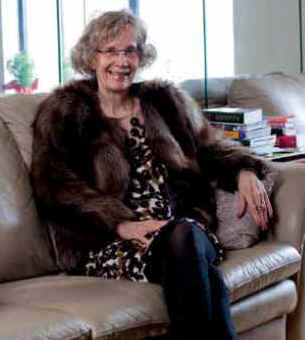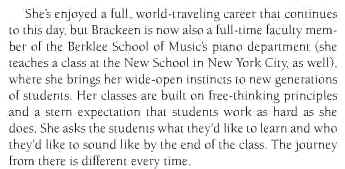 Read more at www.joannebrackeen.com